2019 Nissan LEAF Review

It's 100% electric and 100% fun to drive. We're talking about the 2019 Nissan LEAF, which is available here at Speedcraft Nissan. This electric vehicle will help you see the roads of Warwick, Providence, and Coventry like never before and get you to your destination in style.
Our sales professionals have compiled this 2019 LEAF review, giving you the information you need to know about this unique vehicle.
Nissan LEAF Performance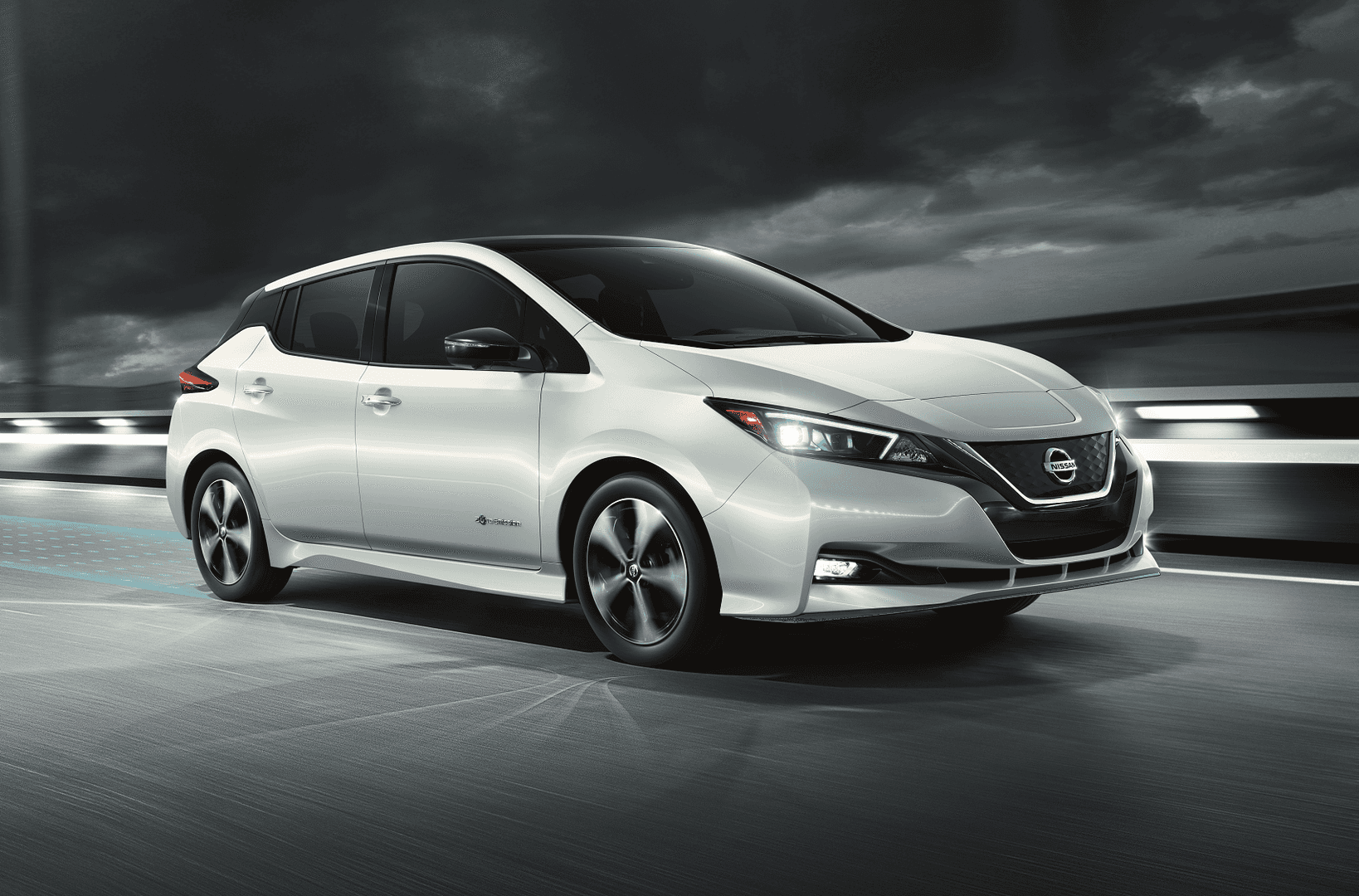 It's important to note one thing up front: the LEAF burns no gas, so there are no tailpipe emissions or loud engine noise. When you press down on the accelerator, it's 100% electric–100% of the time. Plus, with going electric, there are further benefits, such as lower maintenance costs and no more oil changes to deal with.
There are two trims of the LEAF, and the basic edition is able to travel up to 150 miles between charges.1 There's also the LEAF Plus, which can get up to an EPA-estimated 226 miles between charges.2
The LEAF, equipped with the 40 kWh battery, can produce up to 147 horsepower for sprightly acceleration activated the moment you press down on the accelerator. Take things to a new level with the 2019 LEAF Plus, which comes with a 62 kWh battery that generates 214 horsepower.
You may have thought that the differences ended at MPG when choosing an electric car instead of a gasoline-powered vehicle. The changes don't end there, though. Did you know there is more than one way to drive electric? When you're out on the road, use the Eco Mode to extend your range, or activate the e-Pedal to drive efficiently while reducing fatigue.
LEAF Interior Amenities

Seats up, seats down, or 60/40 split: the choice is yours when it comes to cargo and carrying important items along for the ride. With up to 30 cubic feet of cargo space to play around with, and the 60/40 split rear seats that fold down easily, you'll have plenty of room for groceries, gear, and whatever else you're bringing along.
Tech Capable of Giving You an Edge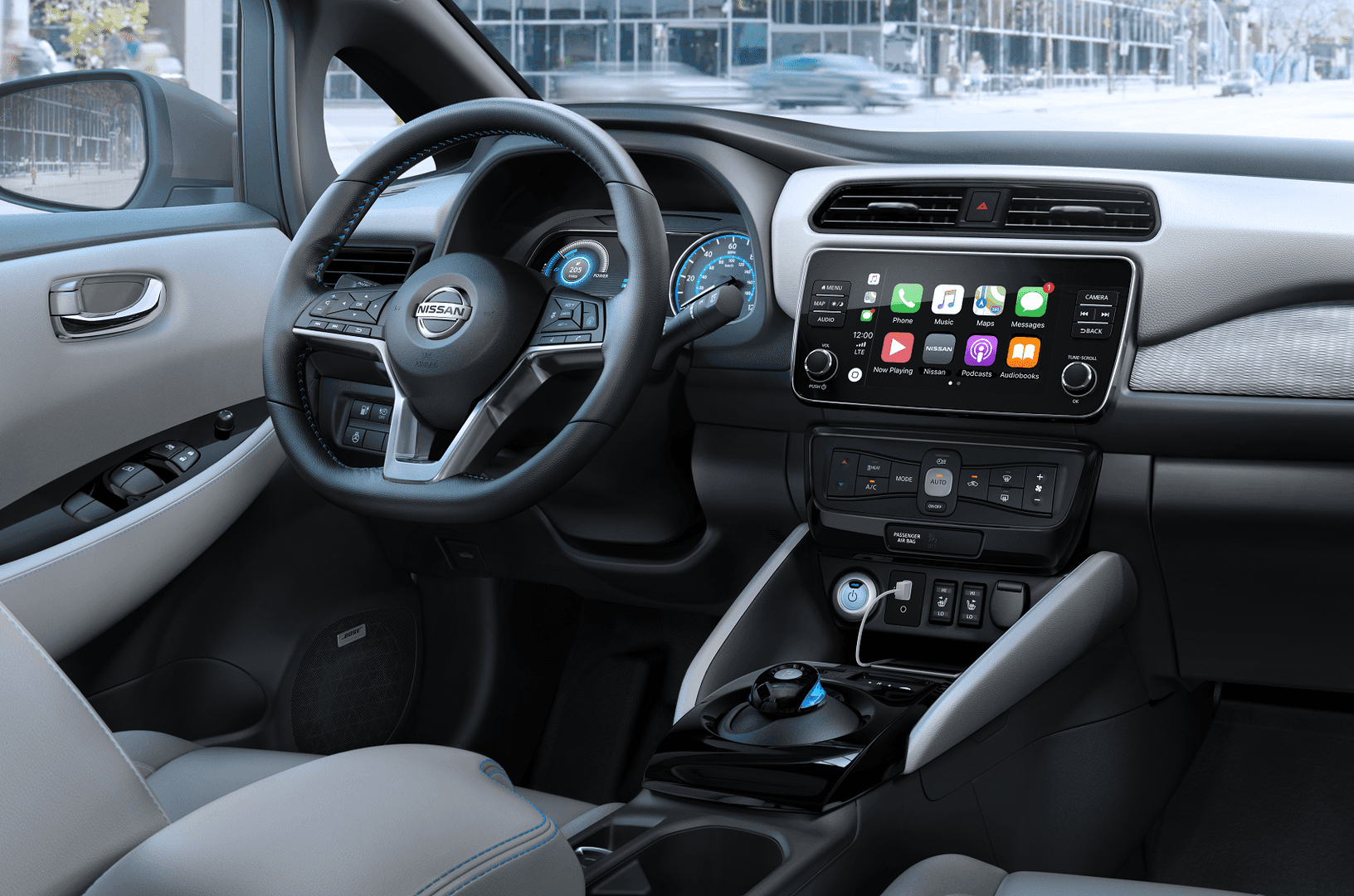 Get an assist when you need it and sense what's going on around you thanks to Nissan Intelligent Mobility™. With the available ProPILOT Assist, which is part of the Intelligent Mobility technology, stop-and-go traffic can be handled for you. The LEAF can keep a set distance from the car up ahead as well as bring you to a stop and speed back up when traffic starts moving again.
Available Automatic Emergency Braking with Pedestrian Detection can provide a visual or audio alert as well as apply the brakes to help avoid a collision.
The available Blind Spot Warning system helps you pick up on things you have trouble seeing. If another vehicle is detected in your blind spot, the LEAF will let you know with a chime so you're able to change lanes more safely.
Ready to Find Your Next Car? Look Into a Nissan LEAF
Get electrified in the 2019 Nissan LEAF. The Speedcraft Nissan sales professionals are here to help you get behind the wheel of this all-electric car. Explore the roads of Warwick, Providence, and Coventry from behind the wheel of the LEAF, and see what going electric is all about.
1. 2019 EPA range of 150 miles. Actual range will vary with trim levels, options, and driving conditions; see Customer Disclosure Form for details.
2. EPA range for LEAF® S PLUS only. Actual range will vary with trim levels, options, and driving conditions; see Customer Disclosure Form for details.