Local Spotlight: Big Brothers Big Sisters of Rhode Island
The future is bright thanks to Big Brothers Big Sisters of Rhode Island. This influential non-profit has been able to make a difference in the lives of many young Rhode Island residents.
Do you have what it takes to be a Big and give back to your community? Want to learn more about BBBSRI? Continue reading to see how this organization has made an impact over the years.
All Youth Should Be Able to Reach Their Potential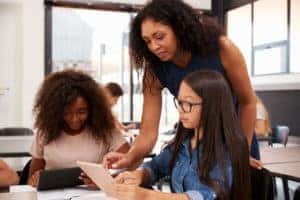 Big Brothers Big Sisters of Rhode Island seeks to ensure all youth are able to achieve their potential. The organization seeks to do this through one-to-one mentoring opportunities as well as through embracing diversity and inclusiveness to cultivate a positive environment.
Mentoring programs have been shown to be influential, providing benefits to those who participate. When a Little has a Big, they feel more confident in their ability to complete work than children who don't have mentors.
Adult role models can play a role in the lives of the youth of Rhode Island. These role models are selected and trained to help children cope with peer pressure, think critically, and become involved in social activities.
Give Back to the Community By Becoming a Big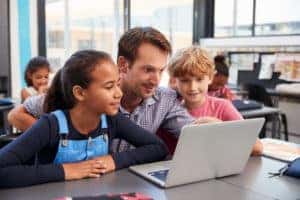 Have you always wondered if you're cut out to become a Big for a Little in need? Being a mentor is a big deal, and it's those everyday moments that can make all the difference in someone else's life. You're required to be caring, consistent, and willing to develop a friendship with a child.
The main priority is to build strong, long-term relationships and provide growth for all parties involved. January is National Mentoring Month, and there's never been a better time to step in and make a difference in someone else's life.
100% of financial contributions to BBBSRI goes back to programs to provide background checks, volunteer trainings, and dedicated match support for their Bigs and Littles! By making a donation to Big Brothers Big Sisters of Rhode Island, you can significantly change the direction of a child's life in a BIG way. Your gift makes it possible for the agency to provide caring adult mentors for over 300 boys and girls throughout RI. Visit BigsRI.org to see how you can make a financial contribution.
Make a Donation and Get Involved
Big Brothers Big Sisters of Rhode Island operates the donation center program in partnership with Savers thrift store. Gently used clothing and household items can be donated to help the youth in the community reach their potential.
Donating is a breeze, too. Free home pickup service is available, and there are many donation drop-off spots located throughout the Ocean State. Visit DonateRI.org to schedule a pickup or find a drop-off location.
Acceptable items include toys, clothing, bedding, kitchen wares, and sporting goods. Get in touch with Big Brothers Big Sisters Rhode Island if you have any further questions about what you can donate.
Big Brothers Big Sisters Makes a Difference In Rhode Island
Big Brothers Big Sisters of Rhode Island has been able to make an impact over the years right here in Rhode Island. Want to become a Big and make a difference in a child's life? Thinking of getting involved? Have goods to donate? There are so many different ways to interact with BBBSRI. Explore them today!