Local Spotlight: Mentor Rhode Island
It's true: You can make a difference in someone else's life. Becoming a mentor means you'll form a one-on-one relationship with a student or an adult learner who needs support and attention. Mentor Rhode Island is looking for positive role models to become mentors to those in need of support.
If you have an hour of time to volunteer each week to your mentee, you can become their mentor, providing guidance and assistance.
An Official Partner of MENTOR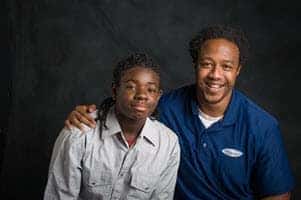 Mentor Rhode Island is proud to be an affiliate of MENTOR, ensuring young people have the support they need so they're able to succeed at home, at school, and ultimately in life.
Mentor Rhode Island started as a partnership between Warwick Public Schools, MetLife, and the Chamber Education Foundation. The model was successful in Warwick Public Schools, so it became a statewide program and has served all of Rhode Island since 1999.
Become a Mentor
Mentor Rhode Island is looking for you, and it only takes one hour per week of your time. As of right now, there are over 900 children on a waiting list looking for a mentor in Rhode Island. You can make an impact in a child's life.
How do you become a mentor?
1. Take some time to fill out the mentor application. You'll have a chance to share your interests and any skills you may have, and share whether you have a preference for an age range or a certain gender.
2. A background check will be completed. You'll also head to a two-hour orientation and training workshop, where you'll meet some of the other new mentors. A manual will be provided, featuring tips and activities you'll share with a mentee.
3. Information will be provided about a prospective mentee, and with approval, the introductory meeting with your mentee will be scheduled.
Programs Run by Mentor Rhode Island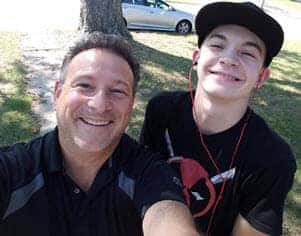 There are various mentor programs run by the organization. These are some of the programs:
Aquidneck Island Mentor Program
Cranston Mentor Program
Warwick Mentor Program
Woonsocket Mentor Program
Pawtucket Mentor Program
These are all school-based one-to-one mentoring programs. All mentoring is done on school grounds, during the school day, throughout the school year. All you need is the completed mentor application, background check, training session, and a 1-year commitment. Ideally, you'll stay matched for several school years.
The Let's Make This Work Program is a 3-phase, community-based mentoring program. Participants will be paired with a volunteer mentor from a local business. Mentees will receive valuable experience and gain real-world work experience via an internship program.
A Statewide Leader in Mentoring
Mentor Rhode Island currently offers mentoring programs across the state of Rhode Island. If you're interested in becoming a mentor, get in touch with them. It's only an hour a week of your time, and it can make an immeasurable difference in someone's life!
Contact Christopher Margadonna at [email protected] for more information on the organization and volunteering opportunities!