2020 Nissan Rogue vs 2019 Toyota RAV4

Compare the 2020 Nissan Rogue vs. 2019 Toyota RAV4, and you'll quickly see how well equipped these two vehicles are for your fast-paced lifestyle. Both the Nissan Rogue and Toyota RAV4 are ready for your travels throughout Warwick, Providence, and Coventry.
However, you may only be in the market for one car at this time. That's why the Speedcraft Nissan sales team has created this comparison. We want you to be fully informed of everything the Rogue and RAV4 have to offer, so let's take some time to find out which car takes home the crossover crown.
Rogue vs RAV4 Safety Technology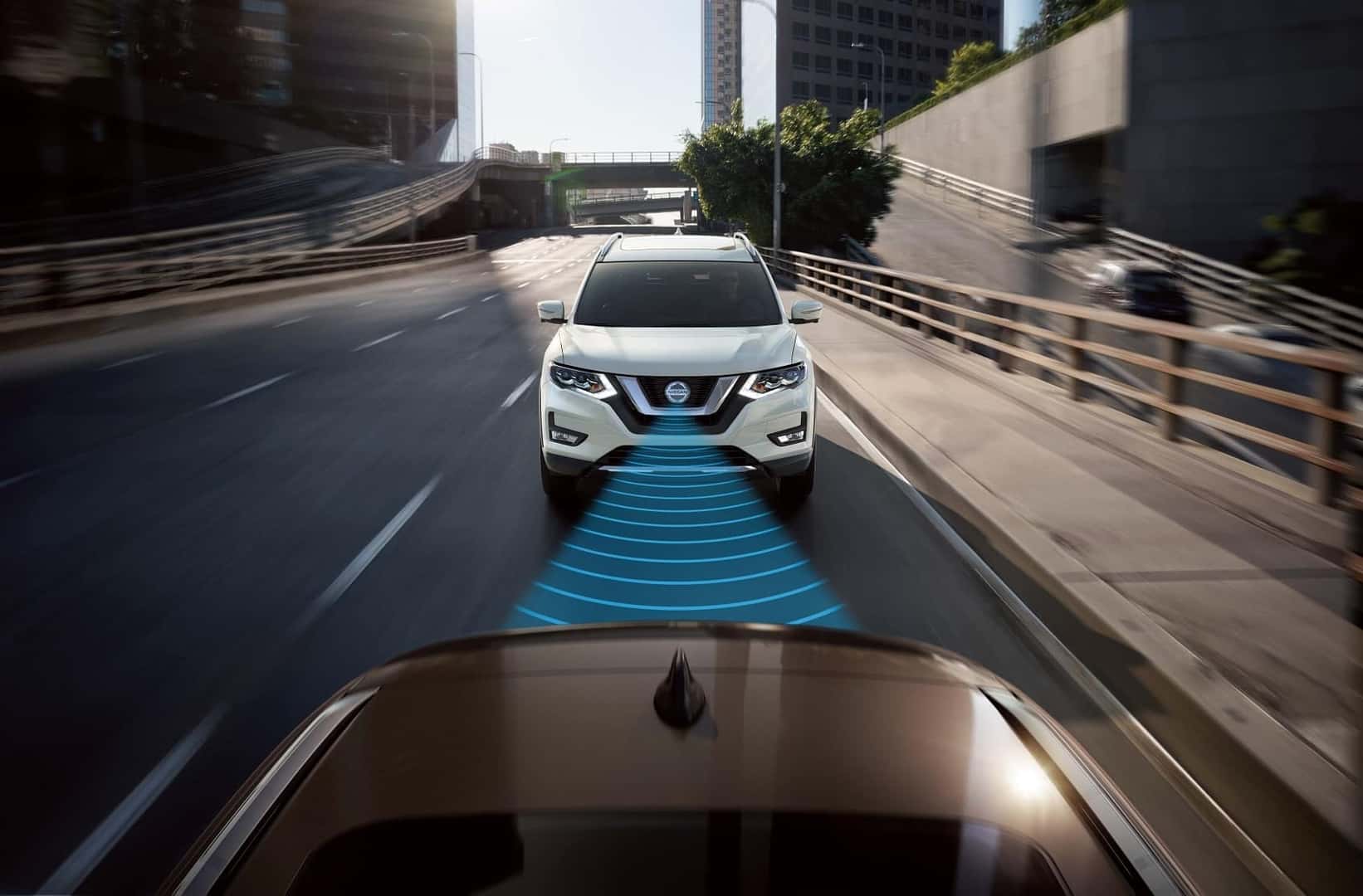 There's no question that every driver thinks about safety before buying a car. You want to be sure that your vehicle is equipped with features and amenities designed to protect you and those traveling in the car with you.
The 2020 Rogue comes standard with the Blind Spot Warning System, which will provide a visual "heads-up" when a car is in your blind spot. If your turn signal is activated while a car is in your blind spot, you'll even hear the warning that informs you it's not advisable to change lanes. This feature can be found in the RAV4, but it's not standard as it is in the Nissan Rogue.
Also, you won't find a feature like the Intelligent Around View® Monitor in the Toyota RAV4. The Nissan Rogue offers this available feature, which gives you a 360-degree image of your surroundings from above, alerting you when there's movement near the vehicle.
Using Space to Your Advantage
The Nissan Rogue is a practically designed crossover with more room behind the second row than the 2019 Toyota RAV4. This way, you won't have to choose between passengers and cargo; there's room for both. Behind the second row, the 2020 Rogue carries up to 39.3 cubic feet of cargo space. The Toyota RAV4 trails behind, with just 37.6 cubic feet available.

Taller drivers will certainly enjoy what the Rogue brings to the table. With 41.6 inches of front headroom, you'll be comfortable during every drive. If you prefer to be more confined, then the Toyota RAV4's 37.7 inches of front headroom makes it the crossover for you.
Nissan vs Toyota Convenience Features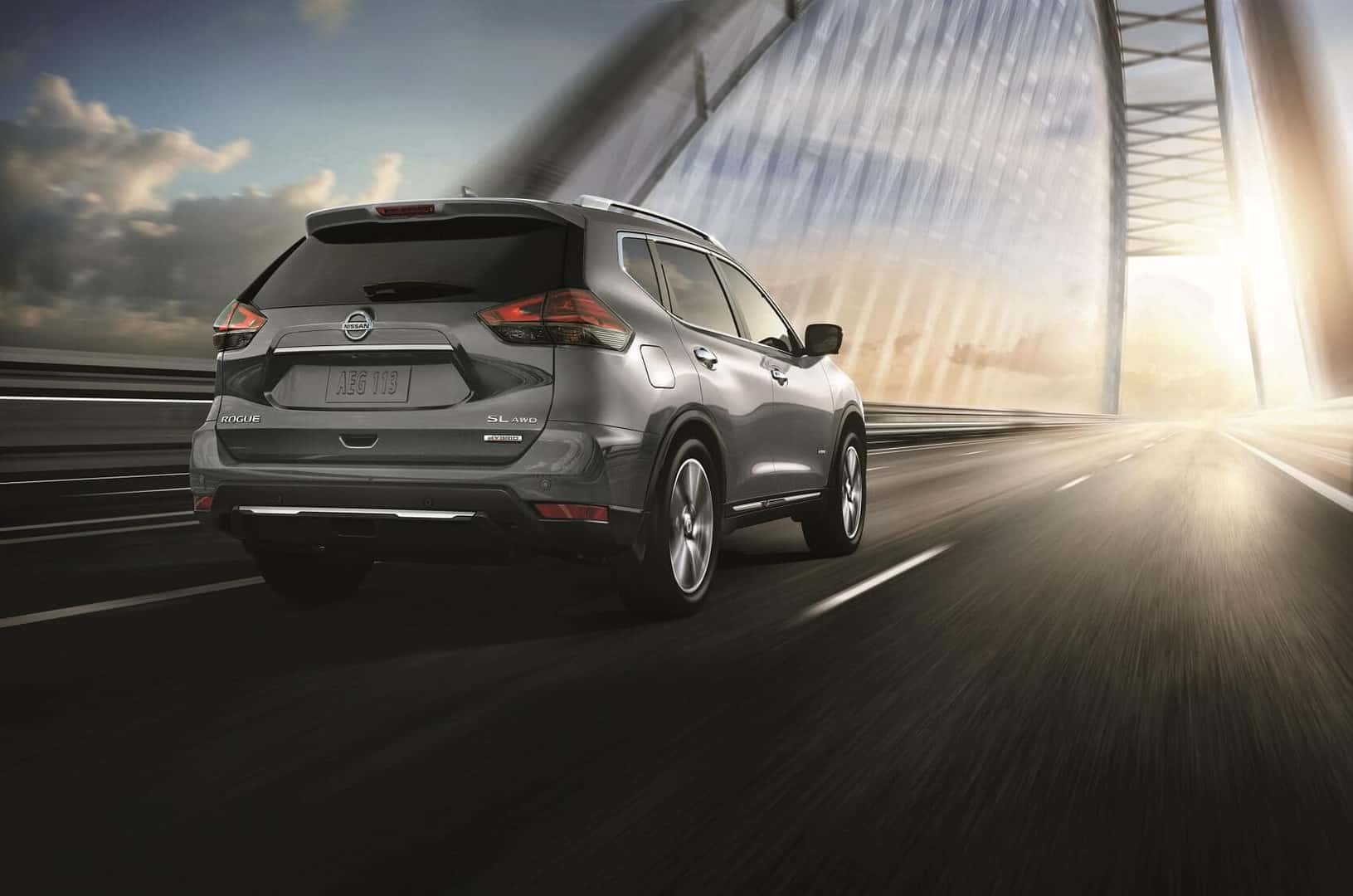 There are many reasons to buy or lease a Nissan Rogue over a Toyota RAV4, but we'll offer you a couple more. The Rogue's Tire Pressure Monitoring System with Easy-Fill Tire Alert uses a dashboard indicator to let you know when tire pressure is low. While you're filling up your tires, a quick beep of the horn will let you know when you've reached the correct pressure. While the Toyota RAV4 offers its version of a tire pressure monitoring system, it lacks the convenience of the Easy-fill Tire Pressure Alert on the Rogue.
The Rogue also includes the Divide-n-Hide® Cargo System, which keeps items organized and hidden. Store a backpack, blanket, or snacks out of sight under the cargo floor.
Nissan Rogue vs Toyota RAV4: The Crossover Verdict
Ready to get behind the wheel of your next crossover? The 2020 Nissan Rogue vs. 2019 Toyota RAV4 debate has been decided. With its safety technology, space, and convenience features, the Rogue is the right choice for Warwick, Providence, and Coventry drivers.
Schedule a test drive with the Speedcraft Nissan sales experts today!