Bad Credit Auto Loans Providence

Are you searching for a new or pre-owned car that meets your needs? That's where Rhode Island owned and operated Speedcraft Nissan comes in. Whether your search begins by checking out our online inventory or by visiting us here at our dealership, we're here to help you find that next vehicle.
It's possible you may have your credit score in mind prior to searching for a car. We've helped many drivers with bad credit auto loans in Providence and look forward to working with you, too.
Bad Credit Car Loans near Me
We've helped guests with less-than-ideal credit secure an auto loan regardless of their current credit situation. We've helped many customers with bad credit, no credit, and past and present bankruptcies get a bad credit car loan with no money down.
Credit scores are an important item considered when people buy a car, house, or other large item. Credit scores can drop regardless of your current situation, whether it's medical bills, credit card debt, or monthly expenses.
We are at the ready with pre-approved bad credit auto loans. We want you to find the car, truck, or SUV that fits your needs and lifestyle.
Guaranteed Bad Credit Car Loans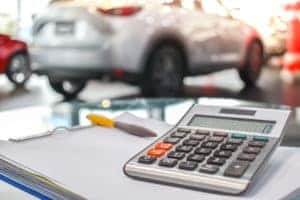 When it comes to bad credit car financing, we're here to help. Our finance team is ready to work with you to find the right car and plan that fits your budget. We can answer any questions you may have about the process, too.
On our website, we have plenty of tools you can use, including the payment calculator and trade-in tool. Use these to get a better idea of what monthly payments will look like.
Don't hesitate to contact us if you're dealing with any of the issues below:
Previous bankruptcy
Current bankruptcy
High credit card debt
Bad credit scores
Vehicle repossession
Unpaid medical bills
Nissan Financing
Whether you're stopping in to learn more about Nissan auto loans, or some of our latest lease options, our team will walk you through the financing options currently available.
Fill out the Nissan finance application on our website prior to visiting, and we'll start working on that loan prior to your first visit to our location. It takes just a few minutes to fill out, but it can save time spent looking at paperwork here at the dealership.
>>> Learn about the Nissan First-time Buyer Program! <<<
Low Credit Score? Explore a Loan with Us
Speedcraft Nissan is here to help with a bad credit auto loan near Providence, RI. We'll help you re-establish good credit with an auto loan you can afford on a car you want to drive.
Our special finance team is dedicated to helping with a bad credit auto loan that meets your needs. Contact us for more information today.