Which Nissan Models Have AWD and 4WD?

As snow and icy conditions approach in Warwick, car buyers start thinking about improving their odds on the road with Nissan AWD and 4WD vehicles in Providence and Coventry. Experts at Speedcraft Nissan can help you decide which drivetrain is the better option and which Nissan model to choose.
Both options are distinct from front- and rear-wheel drive, which use only two wheels to propel a vehicle. All of the car's wheels are employed using AWD (all-wheel drive) and 4WD (4-wheel drive), which comes in handy during unpredictable New England weather. Drivers like the added control and traction when torque is displaced to all the tires. That added torque and traction is also helpful for hauling and towing.
Our friends at Edmunds describe the difference between AWD and 4WD this way:
AWD – A drivetrain that employs a front, rear, and center differential to provide power to all four wheels of a vehicle.
4WD – A drivetrain that employs two differentials and a transfer case to provide power to all four wheels of a vehicle.
With AWD, an electronic sensor sends the power to all four wheels and determines when all the wheels are needed. With 4WD, the driver is in charge of manually putting all four wheels to work by flipping a switch within the vehicle. At Speedcraft Nissan, generally speaking, AWD is available in midsize SUVs and crossovers, and 4WD is available mostly for the large SUVs or pickup trucks for added power.
Advantages and Disadvantage of AWD and 4WD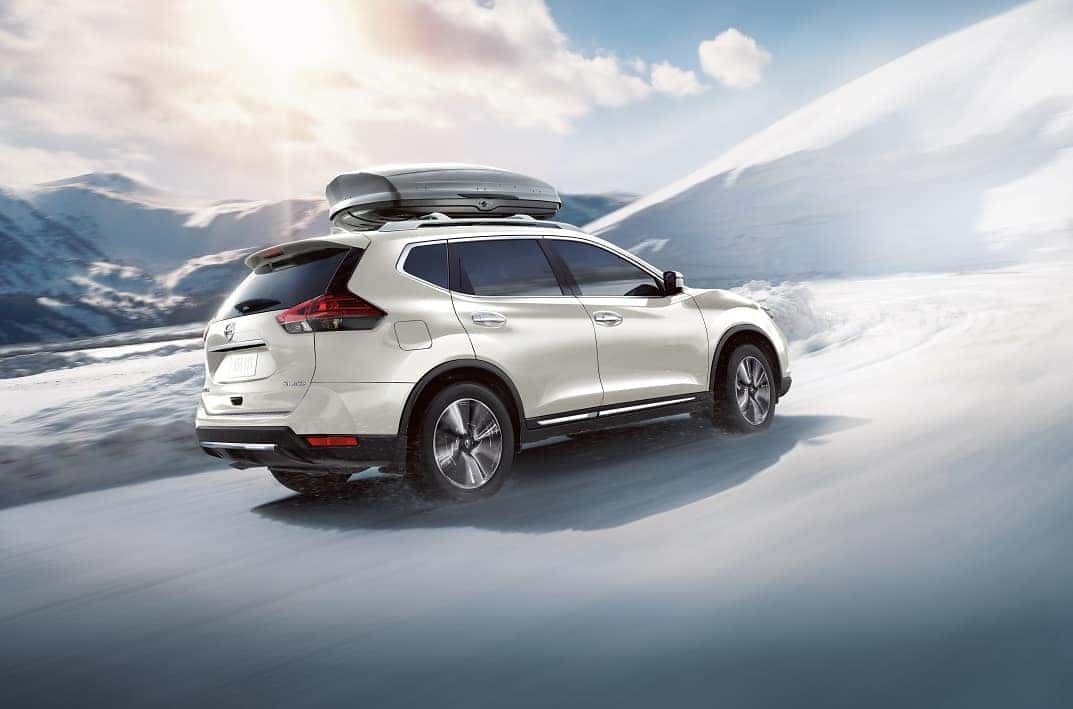 An AWD or 4WD vehicle can accelerate better than a 2-wheel drive vehicle in inclement weather because the traction is equally distributed among all four tires. On a front-wheel drive vehicle, only two tires are doing the work. Also, the improved traction will lessen chances of getting stuck. When towing, a 4WD truck can pull a boat from a wet, steep boat ramp, for example, Edmunds says. Resale value is boosted for vehicles with AWD or 4WD in areas with tough winters, too.
The biggest downside to AWD or 4WD is overconfidence. Having AWD or 4WD does not mean you can drive in the snow or rain as easily as you would on a dry road. AWD and 4WD help only with acceleration and traction. Braking distances and handling don't change.
Director of the Bridgestone Driving School, Mark Cox, told Accuweather: "All-wheel drive creates a false sense of confidence." When it comes to turning and stopping, he said, "all vehicles are created equal."
Nissan AWD Vehicles at Speedcraft Nissan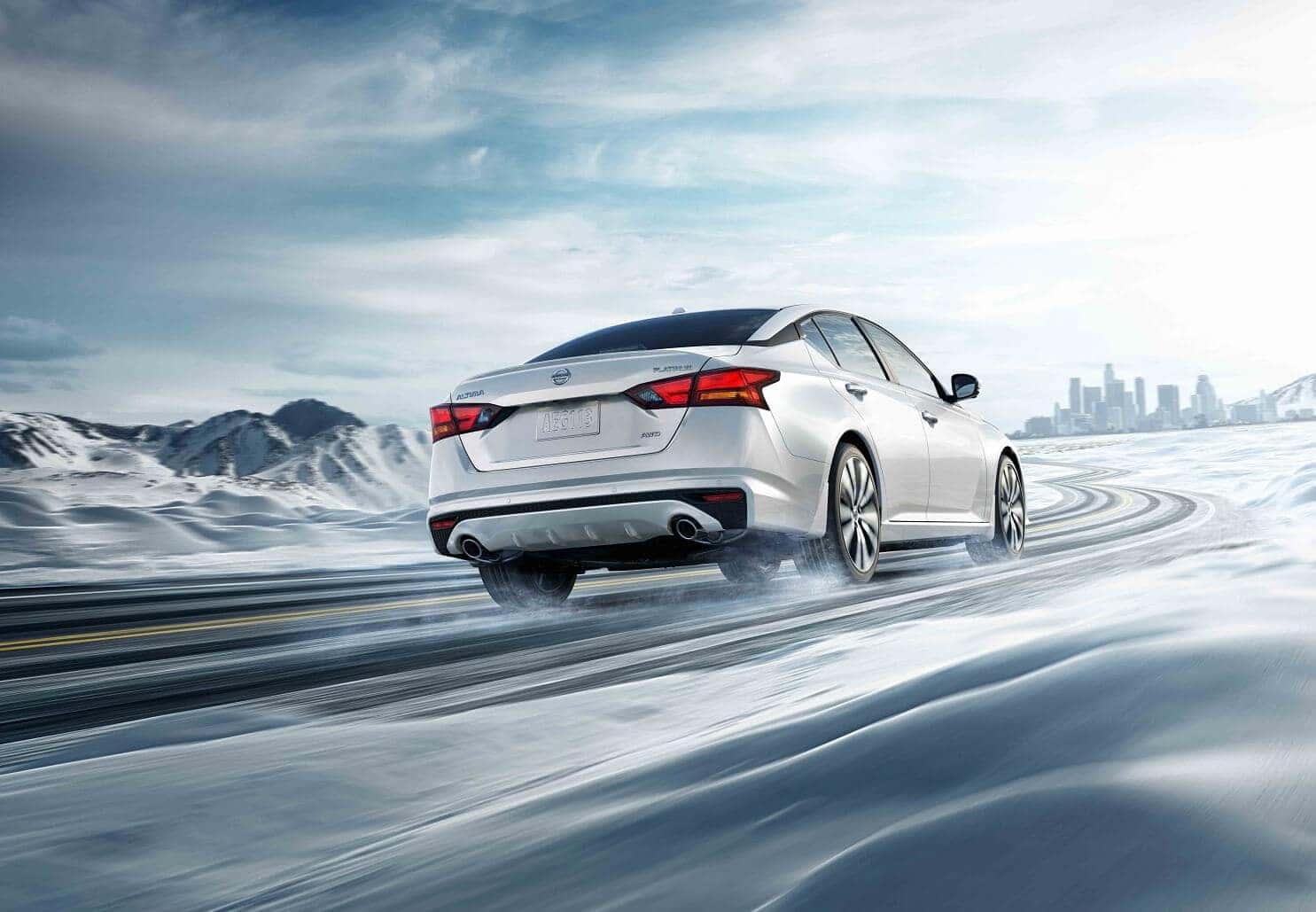 With Nissan Intelligent All-Wheel Drive, you'll have the control of 4WD with the efficient performance of 2WD. Intelligent AWD continuously monitors road conditions and distributes torque between front and rear axles. This is all-weather capability you can count on.
Here are the Nissan models featuring AWD.
2020 Nissan Altima
The Altima was the first Nissan sedan to offer all-wheel drive capability. It also comes with the first available Variable Compression Turbo engine, which helps to maximize fuel economy numbers.
2020 Nissan Rogue
With its unique design and space for the entire family, the Rogue impresses with plenty of cargo room and Intelligent AWD. You'll have everything you need for an adventure, whether you're flying solo or bringing friends along for the ride. The Rogue is also the only Nissan AWD vehicle to be available as a hybrid.
2020 Nissan Rogue Sport
The Rogue Sport is a bit different from the Rogue with its sleek design and sports-car-inspired looks. It offers cargo versatility, too. Coming with a large suite of standard and available safety features, the Rogue Sport delivers the confidence you need out of every drive.

2020 Nissan Murano
When you bring performance and safety together in one package, you get the Murano. This Nissan SUV features 4-wheel independent suspension, too, which helps to provide a smooth and comfortable ride. The Murano Intelligent AWD uses all four wheels for increased control when heading around tight turns and corners, providing you with a safer and more efficient drive.
Nissan 4WD Vehicles at Speedcraft Nissan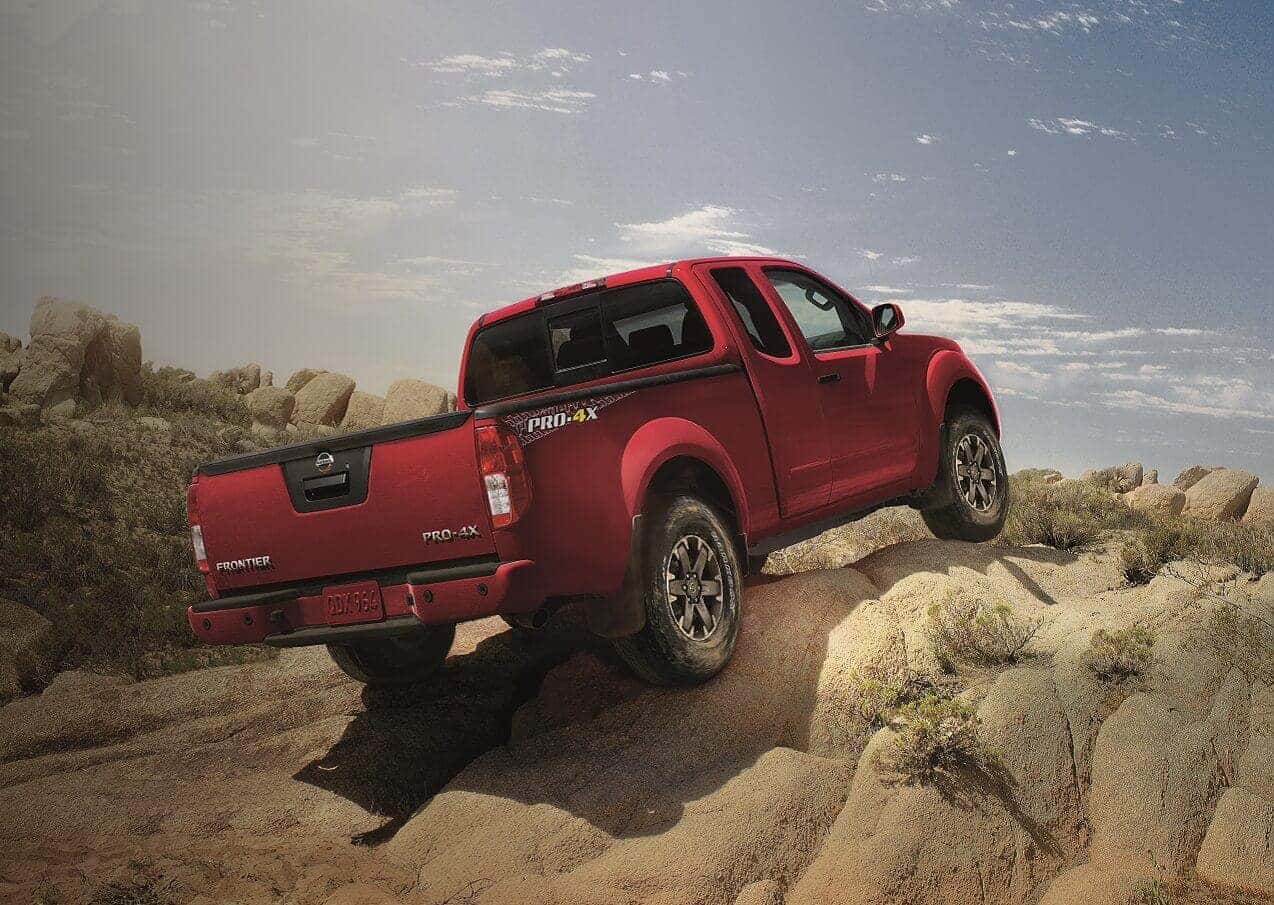 With easy-to-use and customizable driver modes, available 4-Wheel Drive, and 4×4 and Intelligent 4×4 systems, a fun drive awaits. Whether you're climbing steep inclines or driving on narrow city streets around Rhode Island, you'll be better prepared thanks to these Nissan models.
2020 Nissan Frontier
The Frontier, with its max towing capacity of 6,720 pounds, is always ready to carry your toys to your destination.1 Plus, with numerous available bed rails, you have room to carry your important cargo. Combine towing capacity with a 4×4 drivetrain, and the Frontier will transport you to where you need to go in style.
2020 Nissan TITAN
With up to 390 horsepower and 394 lb-ft of torque, the TITAN lives up to its name, that's for sure. With numerous accessory options, it's easy to customize this 4×4 truck. Want off-road capabilities? Explore the PRO-4X trim and see what the TITAN is all about.
2020 Nissan TITAN XD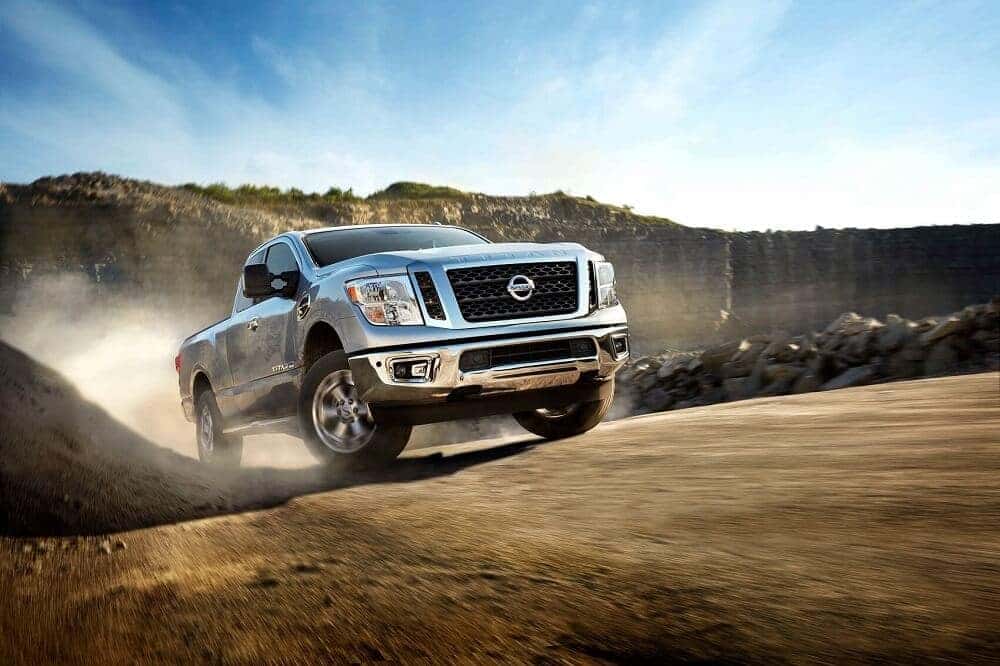 Want more out of your truck? The TITAN XD offers up to 12,030 pounds of crew cab towing, along with a reinforced industrial chassis and available V8 turbocharged diesel engine.1 Pair this with Nissan 4×4 capabilities, and you're on your way to conquering the day.
2020 Nissan Pathfinder
Find your way in the 2020 Pathfinder. The 4×4-i drivetrain gives you the control you're looking for at the spin of a dial. The Auto Mode functions like all-wheel drive, though other selectable driving modes provide 4WD capability. With space for up to seven passengers, you have everything you need for the entire crew.
2020 Nissan Armada

Seven not enough? How about space for eight passengers inside the 2020 Nissan Armada? With a max towing capacity of 8,500 pounds to play around with, the Armada is ready for your next adventure.1 Take off-roading to new heights, too, with three different driving modes, including Auto 4WD for better fuel economy, 4H for off-roading, and 4L for that rockier terrain.
Find Your Nissan at Our Dealership Today
As you've seen, Nissan offers numerous options if you're looking for something beyond the typical front- or rear-wheel drive. Want to learn more about these Warwick, Providence, and Coventry options? Visit Speedcraft Nissan today.
1Towing capacity varies by configuration. See Nissan Towing Guide and Owner's Manual for additional information.